Alli and Bill Achtmeyer are nothing if not brave. Likewise, the working relationship between the homeowners and Nault and designer Paul White, who together own the Boston-based firm Weena & Spook, was atypical. Longtime friends, they viewed this project as a true collaboration, and a fun one. "From the beginning, we all decided that we had to really go for it," says White.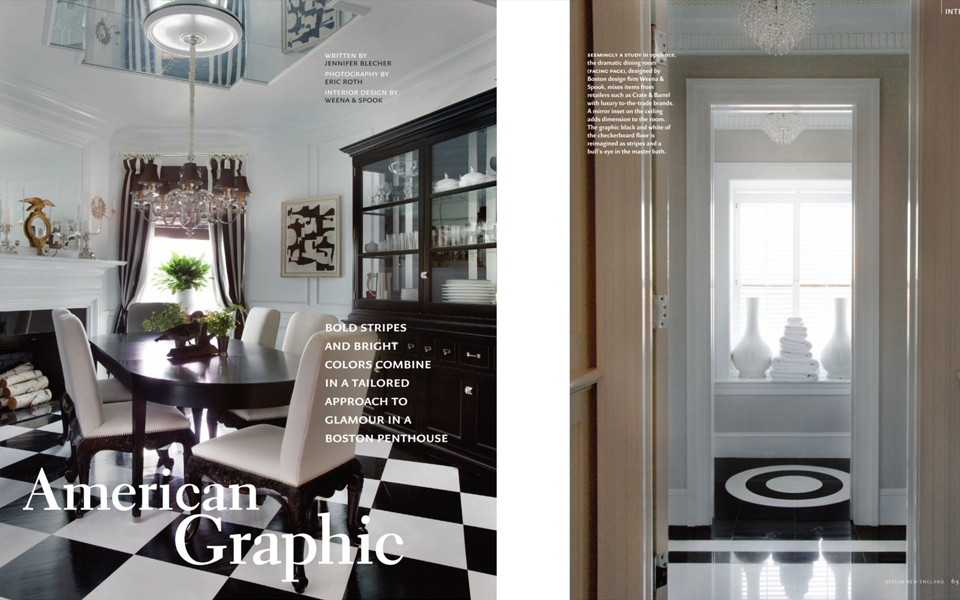 In 2007, the Achtmeyers jumped at the opportunity to swap their fourth-floor unit for the 3,000-square-foot penthouse in their 1886 Tudor-style building in the venerable Boston neighborhood of Beacon Hill. (Floor hopping is a trend among the building's resident; the penthouse's prior owner now lives on a lower floor.) After the birth of their now 1-year-old son, the Achtmeyers wanted more space as well as the opportunity to liven things up with bright hues and a preppy kind of glamour.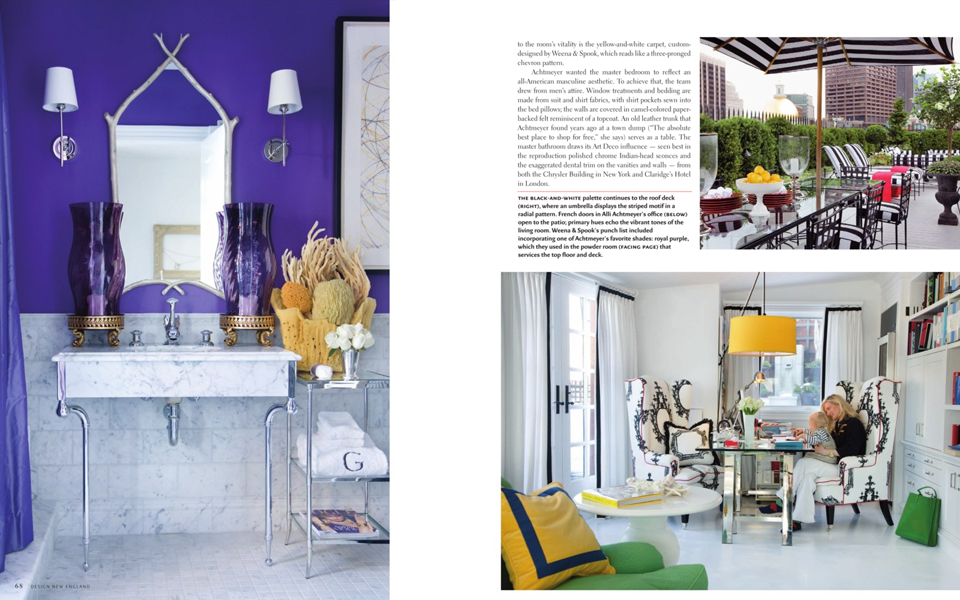 'This is not your typical Beacon Hill home', says interior designer David Nault. 'To be this bold, you have to be brave'.
Two elements from Alli Achtmeyer's past – black-and-white stripes that reminded her of the awnings in her childhood neighborhood in California and a rich marine-blue color – served as the jumping-off point. But the team's inspirations range from renowned interior designers (Dorothy Draper's signature black-and-white checkerboard floors and Billy Baldwin's penchant for stripes receive heavy play) to fashion designers, notably Ralph Lauren. One common thread? An emphasis on the patriotic, reinforced by Americana accessories tucked throughout. "I like tailored and juxtaposition," says Alli Achtmeyer. "I don't like anything too formal or precious. If I have something fancy, I try and figure out how to make it appear irreverent."